About Us
Author: Abundant Life Christian Bookstore Date Posted:19 August 2017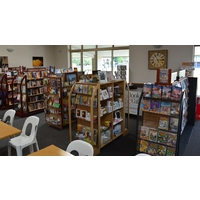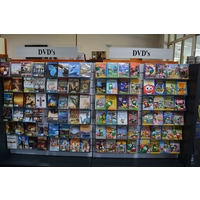 Abundant Life Christian Bookstore as it is known today, began as a vision in the heart of the Pastor of Good Shepherd Baptist Church around 7 years ago in 2010 where at the time a book ministry was established at the church for those attending services and to cater for those doing courses at Good Shepherd Bible Institute. However, it was the heart of the Pastor for this ministry to grow and to be made available to the wider community of Albany Creek and its surrounds.
From its humble beginnings, the ministry developed and grew from one folding table at the back of the church operated every Sunday morning and evening, to two tables and then three.
As time progressed it became very apparent that the ministry was outgrowing its location and was moved in 2014 with new fixtures and fittings into the Connection Cafe adjacent to the churches main auditorium.
The store at this time (2015) was given the name Books & Gifts which later was changed to Books & Gifts Christian Bookstore - A Ministry of Good Shepherd Baptist Church, then in July of 2018 it was decided to rename the bookstore to its permanent name Abundant Life Christian Bookstore - A Ministry of Good Shepherd Baptist Church.
Abundant Life Christian Bookstore is a continually growing ministry of Good Shepherd Baptist Church (Independant) and provides a friendly welcoming envronment for anyone to come in and browse through the range of merchandise available. While in store customers are welcome to enjoy a cup of tea or coffee and biscuits while you browse.
Looking forward to being of service to you.
God Bless You
An Important message from
Abundant Life Christian Bookstore
Just letting everyone know, that, due to the Queensland Government Lockdown being lifted, we are OPEN FOR BUSINESS!!! Monday to Friday 9am - 5pm & Saturday 9am - 4pm. We would ask though, when you are entering our store, please be aware of the guidelines associated with wearing of masks indoors, and you will need to check in with your Qld Govt Check In App on your mobile phone. If however you do not own a mobile phone, you can sign in on our register provided.
We would like to say thank you to all our customers for your understanding and cooperation during the trying times in which we are now living, and reiterate what we know is true from scripture - "God is still in Control"!!
In these trying times we need to look to the Rock "that is higher than I" Christ Jesus! He is our rock and our refuge.
Should you have any enquiries, please call us 0450 272 024 or contact us via e-mail bookstore@baptist.com.au or utilise our contact form on our website to get in touch with us.
With God's help and together we will get through this difficult time and come out the other side better people for it.
Let's never forget what God says in his word in Romans 8:28 "And we know that all things work together for good to them that love God, to them who are the called according to his purpose." and the words of the Psalmist in Psalm 91:1 - 2 "He that dwelleth in the secret place of the most High shall abide under the shadow of the Almighty. I will say of the LORD, He is my refuge and my fortress: my God; in him will I trust.