In Places Hidden (#01 in Golden Gate Secrets Series)
Author: Jeuel Pavitt Date Posted:9 January 2021
This is the first book in the classic Golden Gate Secrets series by award winning and best selling author Tracie Peterson.
If you like a good historical novel with some drama, intrigue and romance then you need to get a copy of this book and keep an eye out for the whole series!
Description: Camrianne Coulter's brother Caleb is a successful San Francisco attorney. But when three months go by without a word from the usually communicative Caleb, Camri boards a train to the booming West Coast city to find out for herself why he hasn't written. When she arrives at his home, nobody seems to know where he is, or what has become of him. Camri's search for her brother leads her deep into the political corruption of the city--and into the acquaintance of Patrick Murdock, who Caleb successfully defended from a false murder charge. Getting to know this handsome Irish contractor challenges all of Camri's privileged beliefs, but Patrick is unshakably loyal to her brother, and he seems to know more about what happened to Caleb than anyone else. As the two edge closer to the truth behind Caleb's disappearance, they risk angering the powerful forces that control the city. Can Camri trust Patrick to protect her from the dangers that lie hidden in San Francisco's backstreets?
- Publisher
About The Author: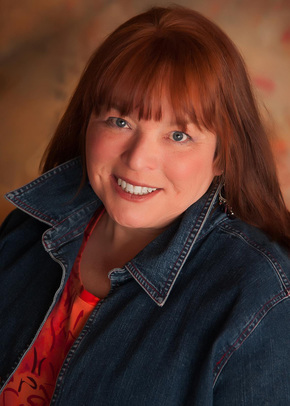 About The Author: Tracie Peterson (www.traciepeterson.com) is the award-winning author of over 100 novels, both historical and contemporary. Her avid research resonates in her many bestselling series. Tracie and her family make their home in Montana. Visit www.traciepeterson.com to learn more.
- Publisher
If you have read this book already we would love to hear from you, simply comment on this post or leave some feedback on our contact us form, with what you thought of it. Better still, why not join the ALC Bookchat Club by Googling alcbookchatclub.com, go into the website, click on login and then type in your e-mail address and password of your choice and then click "sign up". Once you have joined the club you can chat with other members or join a group and discuss all you favorite Christian books. To chat after you have joined, just click on the chat button on the bottom right of your screen and then click new chat. In the pop up, type in the name of the member you want to chat with and then type them a message and press the little paper plane send icon on the right to send message.You can also join a discussion group by hovering the cursor over the word "More" on the tool bar at the top of the screen, scroll down to the word "Groups" and click on it. When the new screen pops up click on the word "Join" to join the group for discussion. Join today and enjoy chatting about all your favorite Christian Books.
---
Leave a comment