Today's Amazing Spring Read - A Family Shaped By Grace: How to Get Along With the People Who Matter
Author: Jeuel Pavitt Date Posted:3 September 2021
Raising healthy well adjusted children is difficult at the best of times, but even more so in the society in which we live today. There are pressures from all sides, and there are times when you feel, am I ever going to get through this.
You think to yourself how can I protect my kids from the destructive patterns that are so prevelant in the world today?
In this wonderful book by Gary Morland you can discover the timeless truths that will lead you to family peace. You will learn how to transform your family culture and family legacy starting with yourself.
Description:"God transformed Gary's life through his grace and the practical advice of wise mentors. Those lessons are passed along in this powerful and insightful book."--John Fuller, cohost of Focus on the Family
As a teenager, Gary Morland lived in an unhappy, dysfunctional family characterized by addiction and disharmony. When he started a family of his own, he brought with him those same destructive patterns. Yet he sensed there must be a way to have a family shaped by acceptance and grace, a family that was loving, whole, and at peace with one another.
In this life-giving book, Morland shares the timeless tools of family peace that will help you
- break unhealthy patterns
- save your family relationships
- learn how to generously offer grace to the people who matter most in your life
This book will transform your family culture and your family legacy--starting with yourself.
"Gary's practical guidance will give you the tools you need to lead your family into peace with both confidence and excellence."--Jimmy Myers, PhD, LPC-S, author of Fearless Parenting
"I'm thankful for a voice like Gary Morland speaking into our generation about family and grace and how God can make all things new."--Annie F. Downs, bestselling author of Looking for Lovely and Let's All Be Brave
"Morland shares tools for crafting the kind of family we all want with family members who love well, serve well, and work together toward something eternal."--Seth Haines, author of Coming Clean: A Story of Faith
- Publisher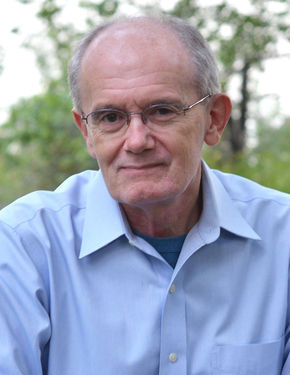 About The Author: Gary Morland is a professional communicator with more than thirty years of radio experience sharing his own life story and helping others share theirs. As a twenty-five-year sober alcoholic, he describes himself as "a guy who should have died but didn't, with a wife who should have left but stayed." If anyone knows the power of grace and forgiveness, it's Gary. He and his wife, Brenda, are the parents of authors Emily P. Freeman and Myquillyn Smith (The Nester). They live in North Carolina.
- Publisher
If you have read this book already we would love to hear from you, simply comment on this post or leave some feedback on our Comments/Review form with what you thought of it. Better still, why not join the ALC Bookchat Club by Googling alcbookchatclub.com and then click on the Login Icon at the top right of the screen, then type in your e-mail address and password of your choice and then click "sign up". Once you have joined the club you can chat with other members or join a group and discuss all you favorite Christian books. To chat after you have joined, just click on the chat button on the bottom right of your screen and then click new chat. In the pop up, type in the name of the member you want to chat with and then type them a message and press the little paper plane send icon on the right to send message. You can also join a discussion group by hovering the cursor over the word "More" on the tool bar at the top of the screen, scroll down to the word "Groups" and click on it. When the new screen pops up click on the word "Join" to join the group for discussion. Join today and enjoy chatting about all your favorite Christian Books.
---
Leave a comment