Today's Amazing Spring Read - "Pearl In The Sand"
Author: Jeuel Pavitt Date Posted:6 September 2021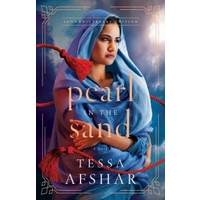 Once again, acclaimed, award winning & best selling author Tessa Afshar has produced another masterpiece of writing, with this great novel "Pearl In The Sand".
In this book you will be taken back in time to the days of Israel marching around and taking the city of Jericho. Follow the journey of the Canaanite harlot Rahab as she goes from being a lowly outcast to being a redeemed child of God and the wife of one of Israel's leaders.
If you like classic historical fiction stories that leave you encouraged & uplifted, then you need to get a copy of this book.
Description: Can a Canaanite harlot who made her living enticing men be a fitting wife for a leader of Israel? Shockingly, the Bible's answer is yes.
This 10th anniversary edition of Pearl in the Sand includes new features that will invite you into the untold story of Rahab's journey from lowly outcast to redeemed child of God. Rahab's home is built into a wall, a wall that fortifies and protects the City of Jericho. However, other walls surround her too, walls of fear, rejection, and unworthiness... Years of pain and betrayal have wounded Rahab's heart—she doubts whether her dreams of experiencing true love will ever come true...
A woman with a wrecked past—a man of success, of faith... of pride. A marriage only God would conceive! Through the heartaches of a stormy relationship, Rahab and Salmone learn the true source of one another's worth and find healing in God.
- Publisher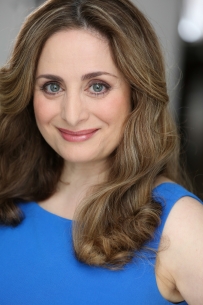 About The Author: TESSA AFSHAR is the award-winning author of many biblical and inspirational historical fiction books, including Harvest of Gold which won a Christy Award and In the Field of Grace, a biblical fiction on the life of Ruth. Born in the Middle East, Tessa spent her teen years in England and later moved to the United States. Her conversion to Christianity in her twenties changed the course of her life. She holds a Master of Divinity from Yale, where she was co-chair of the Evangelical Fellowship. She served in women and prayer ministry for twenty years before becoming a full-time writer and speaker.
If you have read this book already we would love to hear from you, simply comment on this post or leave some feedback on our Comments/Review form with what you thought of it. Better still, why not join the ALC Bookchat Club by Googling alcbookchatclub.com and then click on the Login Icon at the top right of the screen, then type in your e-mail address and password of your choice and then click "sign up". Once you have joined the club you can chat with other members or join a group and discuss all you favorite Christian books. To chat after you have joined, just click on the chat button on the bottom right of your screen and then click new chat. In the pop up, type in the name of the member you want to chat with and then type them a message and press the little paper plane send icon on the right to send message.You can also join a discussion group by hovering the cursor over the word "More" on the tool bar at the top of the screen, scroll down to the word "Groups" and click on it. When the new screen pops up click on the word "Join" to join the group for discussion. Join today and enjoy chatting about all your favorite Christian Books.
---
Leave a comment