Today's Amazing Spring Read - "The Stone Wall"
Author: Jeuel Pavitt Date Posted:21 September 2021
Beverly Lewis having been born in the heart of Pennsylvania Dutch country and with more than 17 million books in print, is a master at writing stories about the Amish community.
With love, compassion and understanding she writes stories about the daily lives of those who live in the Amish culture. And, "The Stone Wall" is clearly one of those special books that will touch your heart.
If you enjoy reading Amish novels that incorporate drama, intrigue and a touch of romance then you will love this book.
Description: From the #1 Author of Amish Fiction, a Story of Love and the Choices That Define a Life Anna Beachy is eager to begin a new chapter in her life as a Lancaster County tour guide in the picturesque area where her Plain grandmother once stayed. Anna wishes she could talk with her about those long-ago days, but the elderly woman suffers from Alzheimer's. Beyond a vague comment about an old stone wall, much about her grandmother's time there is a mystery. As Anna settles into her new community, she finds herself unexpectedly befriended by a handsome Mennonite tour guide and a young Old Order widower who manages a local horse retreat serving Amish children with special needs. As Anna grows closer to both men, she's faced with a difficult choice--one in potential conflict with the expectations of her parents. Will Anna discover true love and the truth about her grandmother's past in Lancaster County? Or will she find only heartbreak? "Bestseller Lewis returns with a resplendent tale of love, loss, and faith within the Amish community of Lancaster, Pa. . . . Lewis' fans are in for a treat."--Publishers Weekly starred review
- Publisher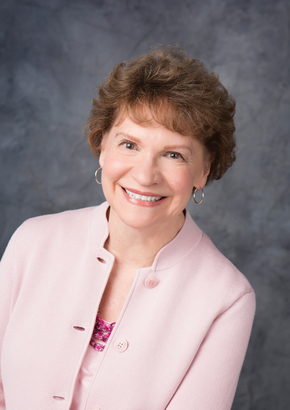 About The Author: Beverly Lewis (beverlylewis.com), born in the heart of Pennsylvania Dutch country, has more than 17 million books in print. Her stories have been published in 12 languages and have regularly appeared on numerous bestseller lists, including the New York Times and USA Today. Beverly and her husband, David, live in Colorado, where they enjoy hiking, biking, making music, and spending time with their family.
- Publisher
If you have read this book already we would love to hear from you, simply comment on this post or leave some feedback on our Comments/Review form with what you thought of it. Better still, why not join the ALC Bookchat Club by Googling alcbookchatclub.com and then clicking on the Login Icon at the top right of the screen, then type in your e-mail address and password of your choice and then click "sign up". Once you have joined the club you can chat with other members or join a group and discuss all you favorite Christian books. To chat after you have joined, just click on the chat button on the bottom right of your screen and then click new chat. In the pop up, type in the name of the member you want to chat with and then type them a message and press the little paper plane send icon on the right to send message. You can also join a discussion group by hovering the cursor over the word "More" on the tool bar at the top of the screen, scroll down to the word "Groups" and click on it. When the new screen pops up click on the word "Join" to join the group for discussion. Join today and enjoy chatting about all your favorite Christian Books.
---
Leave a comment