Today's Amazing Winter Read - A Gilded Lady
Author: Jeuel Pavitt Date Posted:22 July 2021
If you enjoy historical fiction novels with a mix of danger, suspense, drama and intrigue then you will love this, the 2nd book in the "Hope & Glory Series" by RITA and Christy Award winning author Elizabeth Camden.
Description: Caroline Delacroix is at the pinnacle of Washington high society in her role as secretary to the First Lady of the United States. But beneath the facade of her beauty, glamorous wardrobe, and dazzling personality, she's hiding a terrible secret. If she cannot untangle a web of foreign espionage, her brother will face execution for treason.
Nathaniel Trask is the newly appointed head of the president's Secret Service team. He is immediately attracted to Caroline's quick wit and undeniable charm, but his job leaves no room for distractions. Anarchist plots have led to mounting threats against the president, forcing him to put duty before his growing love for Caroline.
Amid the glamorous pageantry of Gilded Age Washington, DC, Caroline and Nathaniel face danger and heartbreak that shakes them to their core and tests all they know about love and sacrifice.
"In this second installment of the Hope and Glory series Camden takes readers to the McKinley White House for a captivating romance. . . . This will be a hit with series fans."--Publishers Weekly
"Camden is an expert at weaving absolutely fascinating history into her stories, and here she invites her readers into a rarely discussed time and place. . . . A Gilded Lady is filled with mystery, romance, richly drawn characters and fascinating American history. I would recommend it to anyone looking for a heartfelt, sweet and emotionally gripping tale."--All About Romance
- Publisher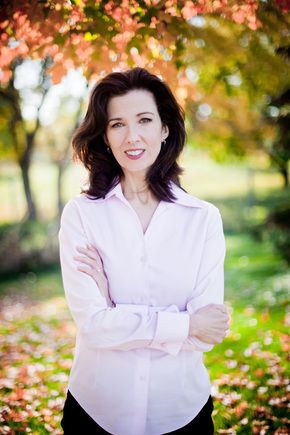 About The Author: Elizabeth Camden (www.elizabethcamden.com) is best known for her historical novels set in Gilded Age America, featuring clever heroines and richly layered storylines. Before she was a writer, she was an academic librarian at some of the largest and smallest libraries in America, but her favorite is the continually growing library in her own home. Her novels have won the RITA and Christy Award and have appeared on the CBA bestsellers list. She lives in Orlando, Florida, with her husband, who graciously tolerates her intimidating stockpile of books.
If you have read this book already we would love to hear from you, simply comment on this post or leave some feedback on our feedback form with what you thought of it. Better still, why not join the ALC Bookchat Club by clicking on the Login Icon at the top right of the screen, then type in your e-mail address and password of your choice and then click "sign up". Once you have joined the club you can chat with other members or join a group and discuss all you favorite Christian books. To chat after you have joined, just click on the chat button on the bottom right of your screen and then click new chat. In the pop up, type in the name of the member you want to chat with and then type them a message and press the little paper plane send icon on the right to send message. You can also join a discussion group by hovering the cursor over the word "More" on the tool bar at the top of the screen, scroll down to the word "Groups" and click on it. When the new screen pops up click on the word "Join" to join the group for discussion. Join today and enjoy chatting about all your favorite Christian Books.
---
Leave a comment