Today's Amazing Winter Read - "An Uncommon Woman"
Author: Jeuel Pavitt Date Posted:13 August 2021
Be drawn into the life of unflinching and plainspoken eighteenth century woman Tessa Swan. Be encouraged by this woman, who was raised on the West Virginian Frontier, along with her five brothers and is a force to be reconed with.
This is a story that will capture your imagination, and will keep you turning every page in excitement, until you finish the entire book.
Description: Unflinching and plainspoken, Tessa Swan is not your typical 18th-century woman. Born and bred on the western Virginia frontier along with her five brothers, she is a force to be reckoned with. Quiet and courageous, Clay Tygart is not your typical 18th-century man. Raised by Lenape Indians, he returns a hero from the French and Indian War to the fort that bears his name, bringing with him Tessa's long-lost friend, Keturah, a redeemed Indian captive like himself. Determined to avoid any romantic entanglements as fort commander, Clay remains aloof whenever he encounters the lovely Tessa. But when she is taken captive by the tribe Clay left, his hand--and heart--are forced, leading to one very private and one very public reckoning. Intense, evocative, and laced with intricate historical details that bring the past to life, An Uncommon Woman will transport you to the picturesque and dangerous western Virginia mountains of 1770.
- Publisher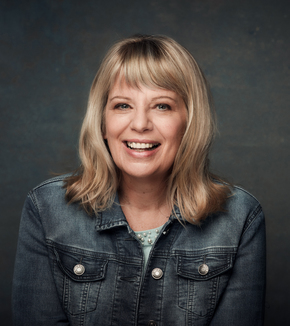 About The Author: Laura Frantz is a Christy Award winner and the ECPA bestselling author of a dozen novels, including An Uncommon Woman, Tidewater Bride, The Frontiersman's Daughter, Courting Morrow Little, The Colonel's Lady, The Lacemaker, and A Bound Heart. She is a proud mom to an American soldier and a career firefighter. When not at home in Kentucky, she and her husband live in Washington State. Learn more at www.laurafrantz.net.
If you have read this book already we would love to hear from you, simply comment on this post or leave some feedback on our Comments/Review form with what you thought of it. Better still, why not join the ALC Bookchat Club by Googling alcbookchatclub.com and then clicking on the Login Icon at the top right of the screen, then type in your e-mail address and password of your choice and then click "sign up". Once you have joined the club you can chat with other members or join a group and discuss all you favorite Christian books. To chat after you have joined, just click on the chat button on the bottom right of your screen and then click new chat. In the pop up, type in the name of the member you want to chat with and then type them a message and press the little paper plane send icon on the right to send message. You can also join a discussion group by hovering the cursor over the word "More" on the tool bar at the top of the screen, scroll down to the word "Groups" and click on it. When the new screen pops up click on the word "Join" to join the group for discussion. Join today and enjoy chatting about all your favorite Christian Books.
---
Leave a comment