Today's Amazing Winter Read - Core Christianity (What Is Christianity All About?)
Author: Jeuel Pavitt Date Posted:25 August 2021
What does it mean to live the Christian life (i.e. Walk the walk not just talk the talk). Especially in the world in which we find ourselves now, where everything seems to be being turned upside down and turned inside out.
Well, Elmer Towns tells us in his book "Core Christianity" that there are basic concepts to Christianity, beginning with the premise that Christianity revolves around a person - Jesus Christ. Then through each chapter he guides you into an understanding of what real Christianity is all about.
Never before have we a greater need to live the Christian life to which we have been called!!!
Description: There are a growing number of people who have mistaken ideas about Christianity. Why? Because the media's politically correct agenda has redefined historical religious terms. Meanwhile, liberal Christianity denies the supernatural and explains away anything miraculous. Dr. Towns attempts to answer these problems. He takes the Bible at face value and explains Christianity's basic concepts beginning with the premise that Christianity is a Person---Jesus Christ. Then chapter-by-chapter, he builds a coherent and consistent case so the you will correctly understand what Christianity is all about.
- Publisher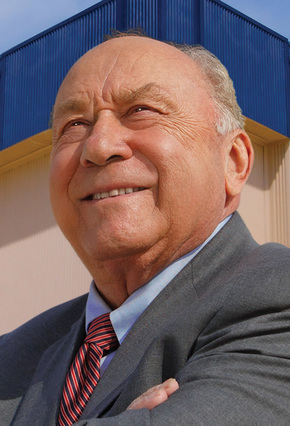 About The Author: Elmer L. Towns (www.elmertowns.com) is dean emeritus of the School of Religion and Theological Seminary at Liberty University, which he cofounded in 1971 with Jerry Falwell. He continues to teach the Pastor's Bible Class at Thomas Road Baptist Church each Sunday, which is televised on a local network and Angel One. He makes his home in Lynchburg, Virginia.
- Publisher
If you have read this book already we would love to hear from you, simply comment on this post or leave some feedback on our Comments/Review form with what you thought of it. Better still, why not join the ALC Bookchat Club by Googling alcbookchatclub.com and then click on the Login Icon at the top right of the screen, after this, type in your e-mail address and password of your choice and then click "sign up". Once you have joined the club you can chat with other members or join a group and discuss all you favorite Christian books. To chat after you have joined, just click on the chat button on the bottom right of your screen and then click new chat. In the pop up, type in the name of the member you want to chat with and then type them a message and press the little paper plane send icon on the right to send message. You can also join a discussion group by hovering the cursor over the word "More" on the tool bar at the top of the screen, scroll down to the word "Groups" and click on it. When the new screen pops up click on the word "Join" to join the group for discussion. Join today and enjoy chatting about all your favorite Christian Books.
---
Leave a comment