Today's Amazing Winter Read - "Don't GIve The Enemy A Seat At Your Table"
Author: Jeuel Pavitt Date Posted:17 July 2021
When you allow Jesus, the Shepherd, to lead the battle for your mind and heart, you can find freedom from the insecurity, temptation, and defeat that Satan wants to keep you in bondage to.
Description: Louie Giglio helps you find encouragement, hope, and strength in the midst of any valley as you reject the enemy voices of fear, rage, lust, insecurity, anxiety, despair, temptation, or defeat. Scripture is clear: the Enemy is a liar who will stop at nothing to tempt you into poor decisions and self-defeating mindsets, making you feel afraid, angry, anxious, or defeated. It is all too easy for Satan to weasel his way into a seat at the table intended for only you and your King. But you can fight back. Don't Give the Enemy a Seat at Your Table outlines the ways to overcome those lies so you can find peace and security in any challenging circumstance or situation. With the same bold, exciting approach to Scripture as employed in Goliath Must Fall and his other previous works, pastor Louie Giglio examines Psalm 23 in fresh ways, highlighting verse 5: "You prepare a table before me in the presence of my enemies." You can find freedom from insecurity, temptation, and defeat-if you allow Jesus, the Shepherd, to lead the battle for your mind and heart. This spiritual warfare book for those who are leery of spiritual warfare books will resonate with Louie's core Passion tribe as well as with Christians of all ages who want to live a triumphant life in God.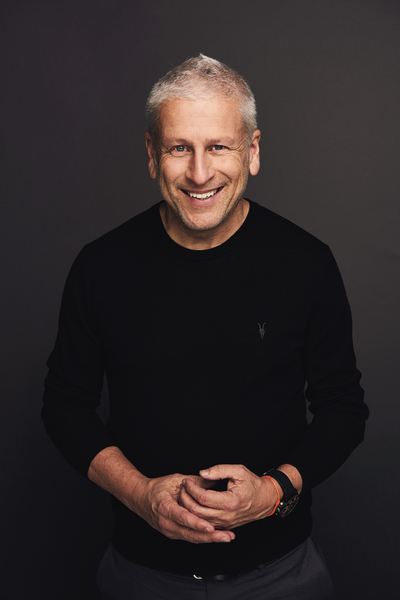 About The Author: Louie Giglio was born 30 June 1958, and grew up in a Christian home in Atlanta, Georgia. He was an average college freshman at Georgia State University in 1977, that is, until one night, at 2 a.m., when he decided to devote his life to following Christ, not the college party life. He was inspired to be one of the first people to design a modern style of worship that is geared specifically toward young adults, with casual attire, expressive worship, and low-key, visually driven sermons.
Louie went on to earn a Master of Divinity from Southwestern Baptist Theological Seminary. He and his wife Shelley started Choice Ministries, a Bible study at Baylor University that would become hugely popular among the student body. In 1995, when he moved back home to Atlanta, Georgia, due to his father's failing health, Louie founded a national gathering of Christian college students called the Passion Movement. From the first Passion Conference in Austin, Texas, in 1997, nearly a million university students have attended Passion-linked prayer, worship, and teaching events across the US, reaching a peak in the 17-city Passion Tour of 2008.
As part of the Passion Movement, Louie began a recording company, Sixsteps Records, which has signed and produced various Christian worship artists, such as David Crowder Band, Chris Tomlin, Matt Redman, and Charlie Hall. He also started a Bible study movement, 7:22, aimed at single adults in the Atlanta area, which would attract thousands.
Louie has authored numerous popular books, including The Air I Breathe, I Am Not but I Know I Am, Indescribable, Passion, Wired: For a Life of Worship, Lost in Wonder, and The Comeback.
In 2008, Louie announced the planting of Passion City Church (PCC) in Atlanta, and was joined in the new venture by popular Christian recording artists Chris Tomlin and Matt Redman. Prior to this, Louie had attended North Point Community Church for 13 years, Louie and his wife Shelley make their home just outside of Atlanta.
- Publisher
If you have read this book already we would love to hear from you, simply comment on this post or leave some feedback on our comment/review form with what you thought of it. Better still, why not join the ALC Bookchat Club by Googling alcbookchatclub.com and then click on the Login Icon at the top right of the screen, then type in your e-mail address and password of your choice and then click "sign up". Once you have joined the club you can chat with other members or join a group and discuss all you favorite Christian books. To chat after you have joined, just click on the chat button on the bottom right of your screen and then click new chat. In the pop up, type in the name of the member you want to chat with and then type them a message and press the little paper plane send icon on the right to send message. You can also join a discussion group by hovering the cursor over the word "More" on the tool bar at the top of the screen, scroll down to the word "Groups" and click on it. When the new screen pops up click on the word "Join" to join the group for discussion. Join today and enjoy chatting about all your favorite Christian Books.
- Publisher
---
Leave a comment