Today's Amazing Winter Read - Don't Keep Silent (#03 in Uncommon Justice Series)
Author: Jeuel Pavitt Date Posted:23 July 2021
If you area fan of suspense, intrigue and drama mixed with a dash of romance and you are looking for that classic winter read to curl up by the fire with, then this will make a great addition to your home library.
Description: Justice comes easy for these two. But forgiveness? That's another matter altogether. Investigative reporter Rae Burke will do anything to find her missing sister-in-law, even if it means facing Liam McKade, a man who almost lost his life saving hers. A former DEA agent, Liam thought he could find peace at his Wyoming ranch, but he doesn't feel at home anywhere anymore. When the reporter who blew his cover on an important investigation inserts herself back into his life, he's less than thrilled. But Rae's keen investigative skills have led her down the right path--and directly into the dragon's mouth--leaving Liam no choice but to protect her. As the danger increases, the past they both tried to flee catches up to them, along with the feelings they once had for each other . . . Praise for the Uncommon Justice series "Gripping romance and mystery."--Parkersburg News & Sentinel "A can't-miss for romantic suspense readers."--Write-Read-Life "Brace yourself. Elizabeth Goddard has a knack for leaving you breathless."--The Suspense Zone
- Publisher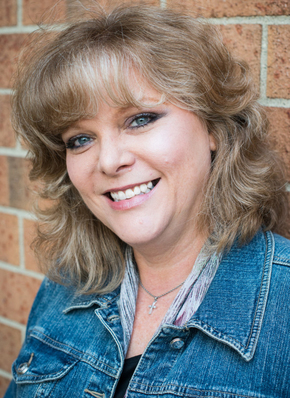 About The Author: Elizabeth Goddard has sold over one million books and is the USA Today bestselling and award-winning author of more than 40 romance novels and counting, including the romantic mystery The Camera Never Lies--a 2011 Carol Award winner. She is a Daphne du Maurier Award for Excellence in Mystery and Suspense finalist for her Mountain Cove series--Buried, Backfire, and Deception--and a Carol Award finalist for Submerged. When she's not writing, she loves spending time with her family, traveling to find inspiration for her next book, and serving with her husband in ministry. For more information about her books, visit her website at www.ElizabethGoddard.com.
If you have read this book already we would love to hear from you, simply comment on this post or leave some feedback on our comment/review form with what you thought of it. Better still, why not join the ALC Bookchat Club by Googling alcbookchatclub.com and then click on the Login Icon at the top right of the screen, then type in your e-mail address and password of your choice and then click "sign up". Once you have joined the club you can chat with other members or join a group and discuss all you favorite Christian books. To chat after you have joined, just click on the chat button on the bottom right of your screen and then click new chat. In the pop up, type in the name of the member you want to chat with and then type them a message and press the little paper plane send icon on the right to send message. You can also join a discussion group by hovering the cursor over the word "More" on the tool bar at the top of the screen, scroll down to the word "Groups" and click on it. When the new screen pops up click on the word "Join" to join the group for discussion. Join today and enjoy chatting about all your favorite Christian Books.
---
Leave a comment