Today's Amazing Winter Read - Echo In The Darkness (#02 in Mark Of The Lion Series)
Author: Jeuel Pavitt Date Posted:5 August 2021
The 2nd Book in this fabulous series by acclaimed, award winning author Francine Rivers.
As with the first book "A Voice In The Wind" you will be drawn into the lives of the characters and you will feel like you are right there with them, experiencing all that they are going through.
Once again if you enjoy historical novels then this book and the series will be a great addition to your home library.
Description: Bestseller- Over 750,000 Sold
A classic series that has inspired millions of readers worldwide! From the New York Times bestselling author of Redeeming Love and A Voice in the Wind comes the "compelling" and "emotionally charged" (Booklist, starred review) second installment of the story of Hadassah, a courageous Christian slave girl with unrelenting faith, and Marcus, the Roman aristocrat who claims her heart Believed dead, Hadassah finds employment helping a doctor in the poor section of first-century Rome and discovers an ability to heal others through the power of her faith. When Julia falls ill, Hadassah is forced to confront a difficult decision: should she return to the Valerian household, risking exposure and death, to help her former tormentor in the Christian tradition? Continuing to search for meaning and faith, Marcus turns away from the opulence of Rome, led by a whispering voice from the past into a journey that could set him free from the darkness of his soul. This edition includes a foreword from the publisher, a preface from Francine Rivers, and discussion questions suitable for personal and group use.
- Publisher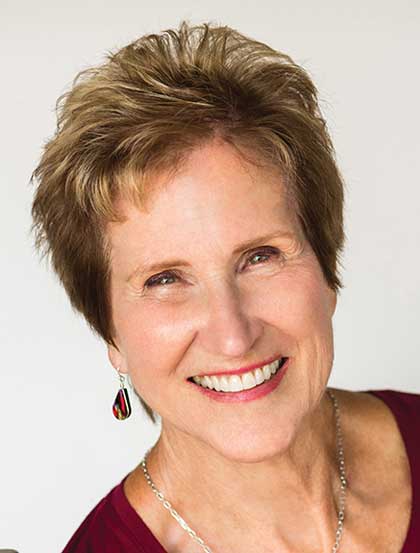 About The Author:New York Times bestselling author Francine Rivers had a successful writing career in the general market for several years before becoming a born-again Christian. As her statement of faith, she wrote Redeeming Love, a retelling of the biblical story of Gomer and Hosea set during the time of the California Gold Rush. Redeeming Love is now considered by many to be a classic work of Christian fiction and it continues to be one of the industry's top-selling titles year after year. Since Redeeming Love, Francine has published numerous novels with Christian themes—all bestsellers—and she has continued to win both industry acclaim and reader loyalty around the world. Her Christian novels have been awarded or nominated for many honors, and in 1997, after winning her third RITA Award for Inspirational Fiction, Francine was inducted into the Romance Writers of America's Hall of Fame. In 2015, she received the Lifetime Achievement Award from American Christian Fiction Writers (ACFW). Francine's novels have been translated into over thirty different languages, and she enjoys bestseller status in many foreign countries.
Francine and her husband live in northern California and enjoy time spent with their grown children and grandchildren. She uses her writing to draw closer to the Lord, and she desires that through her work she might worship and praise Jesus for all He has done and is doing in her life.
Visit her website at www.francinerivers.com and connect with her on Facebook (www.facebook.com/FrancineRivers) and Twitter (@FrancineRivers).
- Publisher
If you have read this book already we would love to hear from you, simply comment on this post or leave some feedback on our comment/review form with what you thought of it. Better still, why not join the ALC Bookchat Club by Googling alcbookchatclub.com and then clicking on the Login Icon at the top right of the screen, then type in your e-mail address and password of your choice and then click "sign up". Once you have joined the club you can chat with other members or join a group and discuss all you favorite Christian books. To chat after you have joined, just click on the chat button on the bottom right of your screen and then click new chat. In the pop up, type in the name of the member you want to chat with and then type them a message and press the little paper plane send icon on the right to send message. You can also join a discussion group by hovering the cursor over the word "More" on the tool bar at the top of the screen, scroll down to the word "Groups" and click on it. When the new screen pops up click on the word "Join" to join the group for discussion. Join today and enjoy chatting about all your favorite Christian Books.
---
Leave a comment