Today's Amazing Winter Read - Obsession (#02 in Natchez Trace Park Rangers Series)
Author: Jeuel Pavitt Date Posted:6 August 2021
If you enjoy a good Mystery/Suspense novel then you will love this the 2nd book in the Natchez Trace Park Rangers Series by award winning and best selling author - Patricia Bradley.
Description: This one's personal
Natchez Trace Ranger and historian Emma Winters hoped never to see Sam Ryker again after she broke off her engagement to him. But when shots are fired at her at a historical landmark just off the Natchez Trace, she's forced to work alongside Sam as the Natchez Trace law enforcement district ranger in the ensuing investigation.
To complicate matters, Emma has acquired a delusional secret admirer who is determined to have her as his own. Sam is merely an obstruction, one which must be removed. Sam knows that he has failed Emma in the past, and he doesn't intend to let her down again. Especially now that her life is on the line.
- Publisher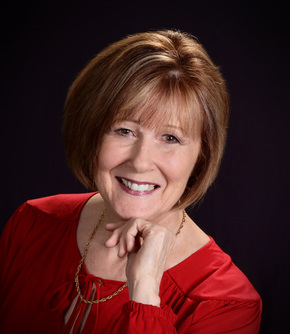 About The Author: Patricia Bradley is the author of Standoff and Obsession, as well as the Memphis Cold Case novels and Logan Point series. Bradley won an Inspirational Reader's Choice Award in Romantic Suspense, a Daphne du Maurier Award, and a Touched by Love Award; she was a Carol Award finalist; and three of her books were included in anthologies that debuted on the USA Today bestseller list. She is cofounder of Aiming for Healthy Families, Inc., and she is a member of American Christian Fiction Writers and Romance Writers of America. Bradley makes her home in Mississippi. Learn more at www.ptbradley.com.
- Publisher
If you have read this book already we would love to hear from you, simply comment on this post or leave some feedback on our feedback form with what you thought of it. Better still, why not join the ALC Bookchat Club by clicking on the Login Icon at the top right of the screen, then type in your e-mail address and password of your choice and then click "sign up". Once you have joined the club you can chat with other members or join a group and discuss all you favorite Christian books. To chat after you have joined, just click on the chat button on the bottom right of your screen and then click new chat. In the pop up, type in the name of the member you want to chat with and then type them a message and press the little paper plane send icon on the right to send message. You can also join a discussion group by hovering the cursor over the word "More" on the tool bar at the top of the screen, scroll down to the word "Groups" and click on it. When the new screen pops up click on the word "Join" to join the group for discussion. Join today and enjoy chatting about all your favorite Christian Books.
---
Leave a comment