Today's Amazing Winter Read - Sabotaged (#05 in Alaskan Courage Series)
Author: Jeuel Pavitt Date Posted:17 August 2021
The 5th and final book in the Alaskan Courage Series, by acclaimed award winning and best selling author Dani Pettrey. If you have read the first four books, or are simply looking for a series with plenty of drama, suspense and intrigue, then you need to shout yourself and get the whole series.
In this final book, follow the efforts of Kirra Jacobs & Reef McKenna as they try to solve the mystery of the kidnapping of Kirra's uncle and another young girl.
Description: Finally Returned Home, Reef McKeena Finds His Beloved Alaska Facing Its Greatest Threat
Growing up, goody-two-shoes Kirra Jacobs and troublemaker Reef McKenna were always at odds. Now, working together as search-and-rescue for Alaska's arduous Iditarod race, a growing attraction seems to be forcing aside old arguments. Then Reef catches Kirra sneaking from camp in the middle of the night.
Kirra's uncle, a musher in the race, has disappeared. Kirra and Reef quickly track the man, but what they discover is harrowing: Frank's daughter has been kidnapped. Kirra and Reef, along with the entire McKenna family, are thrown into a race to stop a shadowy villain who is not only threatening a girl's life--but appears willing to unleash one of the largest disasters Alaska has ever seen.
Pettrey is the Winner of the 2014 Daphne du Maurier Award for Inspirational Romantic Suspense.
- Publisher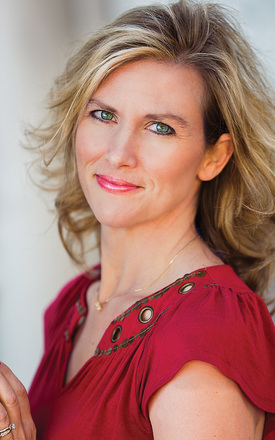 About The Author: Praised by New York Times bestselling author Dee Henderson as "a name to look for in romantic suspense," Dani Pettrey has sold more than half a million copies of her novels to readers eagerly awaiting the next release. Dani combines the page-turning adrenaline of a thriller with the chemistry and happy-ever-after of a romance. Her novels stand out for their "wicked pace, snappy dialogue, and likable characters" (Publishers Weekly), "gripping storyline[s]" (RT Book Reviews), and "sizzling undercurrent of romance" (USA Today).
Her Alaskan Courage series and Chesapeake Valor series have received praise from readers and critics alike and spent multiple months topping the CBA bestseller lists. Dani has also been honored with multiple awards, including the Daphne du Maurier Award, two HOLT Medallions, two National Readers' Choice Awards, the Gail Wilson Award of Excellence, and Christian Retailing's Best Award.
Dani considers herself blessed to be able to write the kind of stories she loves--full of plot twists, peril, love, and a longing for hope and redemption. Her greatest joy as an author is sharing the stories God lays on her heart. She researches murder and mayhem from her home in Maryland, where she lives with her husband. Their two daughters, a son-in-law, and two adorable grandsons also reside in Maryland. For more information about her novels, visit www.danipettrey.com.
- Publisher
If you have read this book already we would love to hear from you, simply comment on this post or leave some feedback on our Comments/Review form with what you thought of it. Better still, why not join the ALC Bookchat Club by Googling alcbookchatclub.com and then, clicking on the Login Icon at the top right of the screen, then type in your e-mail address and password of your choice and then click "sign up". Once you have joined the club you can chat with other members or join a group and discuss all you favorite Christian books. To chat after you have joined, just click on the chat button on the bottom right of your screen and then click new chat. In the pop up, type in the name of the member you want to chat with and then type them a message and press the little paper plane send icon on the right to send message. You can also join a discussion group by hovering the cursor over the word "More" on the tool bar at the top of the screen, scroll down to the word "Groups" and click on it. When the new screen pops up click on the word "Join" to join the group for discussion. Join today and enjoy chatting about all your favorite Christian Books.
---
Leave a comment