Today's Amazing Winter Read - The Copper Scroll (#04 in The Last Jihad Series)
Author: Jeuel Pavitt Date Posted:9 July 2021
This is the 4th Volume in the fantastic series "The Last Jihad" by renowned New York Times Best Selling Author Joel C. Rosenberg.
Description: In 1956, a scroll was uncovered that shocked the world.
The world is about to be shocked again.
On June 1, 1956, the New York Times broke a story that captured the imagination of the world. Another Dead Sea Scroll had been found, unlike any before it, describing unimaginable treasures worth untold billions buried in the hills east of Jerusalem and under the Holy City itself.
In the years that followed, some scholars came to believe the Copper Scroll could be history's greatest treasure map, one that could lead to the discovery of the Second Temple treasures and the building of the Third Jewish Temple.
But the scroll's code has never been broken, and experts from all sides warn that any effort by Israel to rebuild their Temple in Jerusalem would undoubtedly unleash a war of biblical proportions.
Now, more than fifty years after the Copper Scroll was unveiled, New York Times best-selling author Joel C. Rosenberg takes you on his most exciting and heart-pounding ride yet.
Saddam Hussein is gone.

Yasser Arafat is dead.

A new Iraq is rising.
But so, too, is a new evil, and now White House advisors Jon Bennett and Erin McCoy find themselves facing a terrifying new threat triggered by an ancient mystery.
- Publisher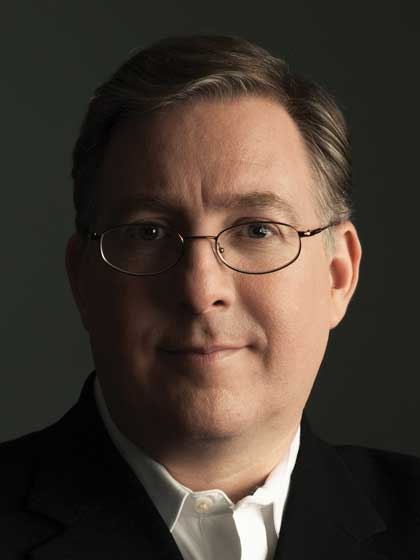 About The Author: Joel C. Rosenberg is a New York Times bestselling author of fifteen novels and five nonfiction books with nearly 5 million copies in print.
He has marked his place among today's top fact-based fiction authors, and U.S. News and World Report hailed him as a "modern-day Nostradamus." His newest novel, The Jerusalem Assassin, releases March 17.
Joel regularly speaks with leaders around the world about geopolitical and religious freedom issues. In the last two years alone, he has met face-to-face with President Donald Trump, Vice President Mike Pence, Secretary of State Mike Pompeo, Jordanian King Abdullah II, Egyptian president el-Sisi, the crown prince of Abu Dhabi, and the crown prince of the Kingdom of Saudi Arabia.
His novels have been read by Vice President Pence, Secretary of State Pompeo, former President George W. Bush, former CIA director Porter Goss, former senior White House foreign policy advisor Jason Greenblatt, former Delta Force commander Jerry Boykin, Jordanian King Abdullah II, and dozens of members of the U.S. House and Senate, among other national and world leaders, generals, and intelligence officials.
He has appeared on hundreds of radio and TV programs in the U.S., Canada, and around the world and has been profiled by the New York Times, the Washington Times, and the Jerusalem Post.
A well-known evangelical in the U.S., he is the founder and chairman of The Joshua Fund, a nonprofit educational and humanitarian relief organization dedicated to educating and mobilizing Christians to "bless Israel and her neighbors in the name of Jesus, according to Genesis 12:1-3." New York Times Magazine recently called Joel "a powerful force in the evangelical movement."
Rosenberg is the grandson of Orthodox Jews who escaped czarist Russia in the early 1900s and comes from a Jewish background on his father's side and a Gentile background on his mother's side. He and his wife, Lynn, are dual U.S.-Israeli citizens. They made aliyah in 2014 and live with their sons in Jerusalem, Israel.
For more information, visit joelrosenberg.com.
- Publisher
If you have read this book already we would love to hear from you, simply comment on this post or leave some feedback on our Comment/Review form with what you thought of it. Better still, why not join the ALC Bookchat Club by Googling alcbookchatclub.com and then clicking on the Login Icon at the top right of the screen, then type in your e-mail address and password of your choice and then click "sign up". Once you have joined the club you can chat with other members or join a group and discuss all you favorite Christian books. To chat after you have joined, just click on the chat button on the bottom right of your screen and then click new chat. In the pop up, type in the name of the member you want to chat with and then type them a message and press the little paper plane send icon on the right to send message. You can also join a discussion group by hovering the cursor over the word "More" on the tool bar at the top of the screen, scroll down to the word "Groups" and click on it. When the new screen pops up click on the word "Join" to join the group for discussion. Join today and enjoy chatting about all your favorite Christian Books.
---
Leave a comment