Today's Amazing Winter Read - "The Sea Before Us #01 in Sunrise At Normandy
Author: Jeuel Pavitt Date Posted:5 July 2021
Acclaimed, award winning and best selling author Sarah Sundin is a master story teller when it comes to novels set around WWII.
Be captivated by the adventure, the suspense, the intrigue and romance of this era in history in this the first book in the "sunrise at Normandy Series"
Description: Nothing but love could heal the wounds of war In 1944, American naval officer Lt. Wyatt Paxton arrives in London to prepare for the Allied invasion of France. He works closely with Dorothy Fairfax, a "Wren" in the Women's Royal Naval Service, who pieces together reconnaissance photographs with holiday snapshots of France--including those of her family's summer home--in order to create accurate maps of Normandy. Maps that Wyatt turns into naval bombardment plans for D-day. As the two spend concentrated time together in the pressure cooker of war, their deepening friendship threatens to turn into something more. But both of them have too much to lose to give in to love . . . "With a pitch-perfect balance between history and the fine-tuned elements of story, The Sea Before Us stands out as superior in WWII fiction. Faith anchors the narrative with realism and sensitivity, while Sundin's meticulous attention to historical research around the massive D-day invasion shines to the level of a master storyteller. It's at once engaging, emotional, and a strong series debut. I couldn't put it down."--Kristy Cambron, bestselling author of The Lost Castle and the Hidden Masterpiece series "History comes to life through Sundin's characters, who cope with the trials and dangers not only on the fields of combat but also in their personal lives. This great combination of dramatic history and likeable characters will keep you turning pages to find out what happens next."--Ann H. Gabhart, author of These Healing Hills
- Publisher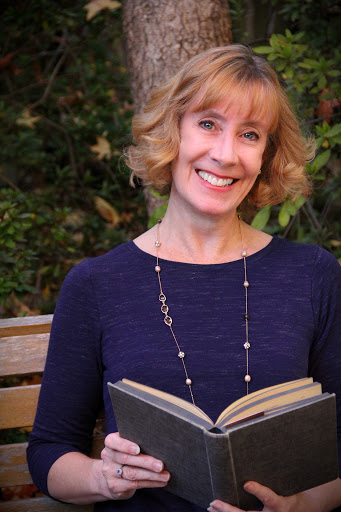 About The Author: Sarah Sundin is the author of the Waves of Freedom, Wings of the Nightingale, and Wings of Glory series. Her novels have received starred reviews from Booklist and Library Journal, and her popular Through Waters Deep was a Carol Award finalist and named to Booklist's "101 Best Romance Novels of the Last 10 Years." A graduate of UC San Francisco School of Pharmacy, she works on-call as a hospital pharmacist. Sarah lives in California. Visit www.sarahsundin.com for more information.
If you have read this book already we would love to hear from you, simply comment on this post or leave some feedback on our comment/review form with what you thought of it. Better still, why not join the ALC Bookchat Club by Googling alcbookchatclub.com and then clicking on the Login Icon at the top right of the screen, then type in your e-mail address and password of your choice and then click "sign up". Once you have joined the club you can chat with other members or join a group and discuss all you favorite Christian books. To chat after you have joined, just click on the chat button on the bottom right of your screen and then click new chat. In the pop up, type in the name of the member you want to chat with and then type them a message and press the little paper plane send icon on the right to send message. You can also join a discussion group by hovering the cursor over the word "More" on the tool bar at the top of the screen, scroll down to the word "Groups" and click on it. When the new screen pops up click on the word "Join" to join the group for discussion. Join today and enjoy chatting about all your favorite Christian Books.
---
Leave a comment