Today's Amazing Winter Read - "The Thief of Blackfriars Lane"
Author: Jeuel Pavitt Date Posted:29 June 2021
Christy Award Winning author Michelle Griep brings us another classic historical novel in "The Thief of Blackfriars Lane"
Set on the streets of Victorian London enjoy a fast paced ride of intrigue, drama and suspense as you follow the efforts of Constable Jackson Forge who is determined to make the world a better place.
Description: There's Often a Fine Line Between a Criminal and a Saint
Constable Jackson Forge intends to make the world safer, or at least the streets of Victorian London. But that's Kit Turner's domain, a swindler who runs a crew that acquires money the old-fashioned way—conning the rich to give to the poor. When a local cab driver goes missing, Jackson is tasked with finding the man, and the only way to do that is by enlisting Kit's help. If Jackson doesn't find the cabby, he'll be fired. If Kit doesn't help Jackson, he'll arrest her for thievery. Yet neither of them realize those are the least of their problems.
- Publisher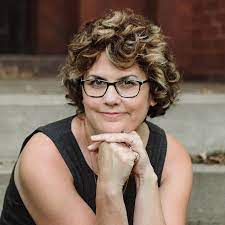 About The Author: Michelle Griep's been writing since she first discovered blank wall space and Crayolas. She seeks to glorify God in all that she writes--except for that graffiti phase she went through as a teenager. She resides in the frozen tundra of Minnesota, where she teaches history and writing classes for a local high school co-op. An Anglophile at heart, she runs away to England every chance she gets, under the guise of research. Really, though, she's eating excessive amounts of scones while rambling around a castle. Michelle is a member of ACFW (American Christian Fiction Writers)
If you have read this book already we would love to hear from you, simply comment on this post or leave some feedback on our book review form with what you thought of it. Better still, why not join the ALC Bookchat Club by Googling alcbookchatclub.com and then click on the Login Icon at the top right of the screen, then type in your e-mail address and password of your choice and then click "sign up". Once you have joined the club you can chat with other members or join a group and discuss all you favorite Christian books. To chat after you have joined, just click on the chat button on the bottom right of your screen and then click new chat. In the pop up, type in the name of the member you want to chat with and then type them a message and press the little paper plane send icon on the right to send message. You can also join a discussion group by hovering the cursor over the word "More" on the tool bar at the top of the screen, scroll down to the word "Groups" and click on it. When the new screen pops up click on the word "Join" to join the group for discussion. Join today and enjoy chatting about all your favorite Christian Books.
---
Leave a comment