Today's Amazing Winter Read - Wounded By Words - Healing The Invisible Scars Of Emotional Abuse
Author: Jeuel Pavitt Date Posted:21 August 2021
Words can be sharp and they can cut like a knife. And those that are effected by cutting words can be rocked to the very core of their foundations. Scars can remain for years to come and even a lifetime if not dealt with.
In this book you will be encouraged to deal with the issues associated with emotional abuse and you will learn ways you can start the healing process. You'll learn how to set your new foundation of Jesus Christ, and discover afresh who you are in him. That you have been created in the image of God and you are someone who is loved and treasured by Him.
Description: In Wounded by Words, the authors explore how emotional abusers isolate, disorient, and indoctrinate their victims and how their unkind words leave lasting scars.
Sharing personal stories of people from the Bible and from contemporary life who have suffered verbal abuse, the authors offer tested, scriptural advice for breaking the cycle.
Readers will learn how to recognize the signs of verbal or emotional abuse, change abusive patterns, and rediscover hope.
- Publisher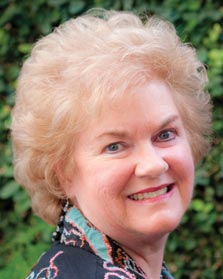 Susan Titus Osborn is the director of the Christian Communicator Manuscript Critique Service where she heads a staff of 18 editors. She has written 30 books, her latest being Wounded by Words and Too Soon to Say Goodbye, coauthored with Jeenie Gordon and Karen Kosman, and published by New Hope Publishers. Susan is a member of the CLASSeminars staff and is also a CLASS speaker. Susan is also a member of Advanced Writers and Speakers Association (AWSA) and Christian Authors Network (CAN). Her past positions include magazine editor and adjunct professor at four Christian colleges. She has spoken extensively across the US at more than 150 writers conferences and in 8 foreign countries. As an author, Susan represents New Hope Publishers. She lives in Fullerton, California, with her husband, Dick. They have 5 grown children, 12 grandchildren, and 3 great-grandsons.
- Publisher
If you have read this book already we would love to hear from you, simply comment on this post or leave some feedback on our feedback form with what you thought of it. Better still, why not join the ALC Bookchat Club by clicking on the Login Icon at the top right of the screen, then type in your e-mail address and password of your choice and then click "sign up". Once you have joined the club you can chat with other members or join a group and discuss all you favorite Christian books. To chat after you have joined, just click on the chat button on the bottom right of your screen and then click new chat. In the pop up, type in the name of the member you want to chat with and then type them a message and press the little paper plane send icon on the right to send message.You can also join a discussion group by hovering the cursor over the word "More" on the tool bar at the top of the screen, scroll down to the word "Groups" and click on it. When the new screen pops up click on the word "Join" to join the group for discussion. Join today and enjoy chatting about all your favorite Christian Books.
---
Leave a comment