Today's Book Of The Day - A Light On The Hill (#01 in Cities of Refuge Series)
Author: Jeuel Pavitt Date Posted:6 November 2020
This is the 1st book in the "Cities of Refuge Series" by CBA bestselling author of the "Out Of Egypt Series" her debut novel, Counted with the Stars, is a Christy Award finalist.
If you like historical fiction then you need to get a copy of this book. It comes highly recommended and rates 4.9 out of 5.
Description: ". . . must-reads for fans of Biblical and historical fiction."--RT Book Reviews on the Out from Egypt series Though Israel has found relative peace, Moriyah has yet to find her own. Attempting to avoid the scorn of her community, she's spent the last seven years hiding behind the veil she wears. Underneath her covering, her face is branded with the mark of the Canaanite gods, a shameful reminder of her past captivity in Jericho and an assurance that no man will ever want to marry her. When her father finds a widower who needs a mother for his two sons, her hopes rise. But when their introduction goes horribly wrong, Moriyah is forced to flee for her life. Seeking safety at one of the newly established Levitical cities of refuge, she is wildly unprepared for the dangers she will face and the enemies--and unexpected allies--she will encounter on her way.
-Publisher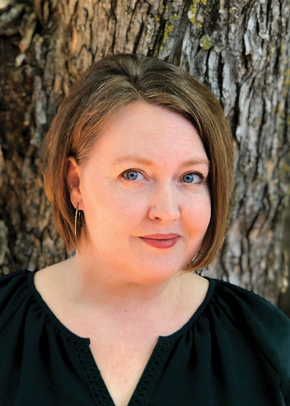 About The Author: Connilyn Cossette (www.connilyncossette.com) is a Christy Award and Carol Award winning author whose books have been found on ECPA and CBA bestseller lists. When she is not engulfed in the happy chaos of homeschooling two teenagers, devouring books whole, or avoiding housework, she can be found digging into the rich ancient world of the Bible to discover gems of grace that point to Jesus and weaving them into an immersive fiction experience. Although she and her husband have lived all over the country in their twenty-plus years of marriage, they currently call a little town south of Dallas, Texas, their home.
If you have read this book already we would love to hear from you, simply comment on this post or leave some feedback on our "Contact Us" form with what you thought of it. Better still, why not join the ALC Bookchat Club, just go to Google and in the search bar type in alcbookchatclub.com, go into the website and click on the Login Icon at the top right of the screen, then type in your e-mail address and password of your choice and then click "sign up". Once you have joined the club you can chat with other members or join a group and discuss all you favorite Christian books. To chat after you have joined, just click on the chat button on the bottom right of your screen and then click new chat. In the pop up, type in the name of the member you want to chat with and then type them a message and press the little paper plane send icon on the right to send message.You can also join a discussion group by hovering the cursor over the word "More" on the tool bar at the top of the screen, scroll down to the word "Groups" and click on it. When the new screen pops up click on the word "Join" to join the group for discussion. Join today and enjoy chatting about all your favorite Christian Books.
---
Leave a comment