Today's Book Of The Day A Promise To Protect #02 in Logan Point Series
Author: Jeuel Pavitt Date Posted:18 January 2021
This is the 2nd book in the highly acclaimed "Logan Point Series" by award winning and best selling author Patricia Bradley. If you like a great edge of the seat read, with suspense, drams &intrigue mixed with a dash of love thrown in, then you'll love this book and the series.
Description: In a steamy small town riddled with broken promises, one woman's secret could change everything. Acting Sheriff Ben Logan hasn't heard from Leigh Somerall in a very long time, but it doesn't mean he can get her--or their whirlwind romance of ten years ago--out of his head. When she calls out of the blue, it is with a strange request to protect her brother, Tony. But all too soon, Ben is charged with a different task--protecting Leigh from the people after her brother. With Leigh doing everything in her power to avoid Ben, it's no easy task. And the secret she is keeping just may change their lives forever. "A taut story of mistakes and betrayal, a mother's fierce love, revenge and danger--and the redeeming wonders of faith and love."--Lorena McCourtney, author of the Cate Kinkaid Files and the Ivy Malone Mysteries "Old secrets, second chances at love, and a skillfully crafted small-town suspense. You will fall in love with Ben and Leigh and cheer them on as they fight for their happy ending. I'm making room on my shelf for all of Patricia Bradley's novels!"--Susan May Warren, bestselling and award-winning author of When I Fall in Love
- Publisher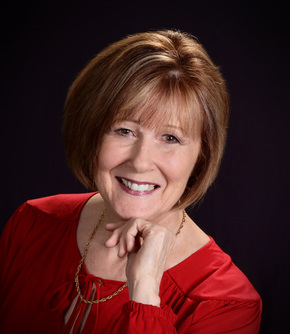 About The Author: Patricia Bradley is the author of Justice Delayed, Justice Buried, and Justice Betrayed, as well as the Logan Point series. Bradley won an Inspirational Reader's Choice Award in Suspense, was a finalist for the Genesis Award, won a Daphne du Maurier Award, and won a Touched by Love Award. She is co-founder of Aiming for Healthy Families, Inc., and she is a member of American Christian Fiction Writers and Romance Writers of America. Bradley makes her home in Mississippi. Learn more at www.ptbradley.com.
- Publisher
If you have read this book already we would love to hear from you, simply comment on this post or leave some feedback on our "Contact Us" form with what you thought of it. Better still, why not join the ALC Bookchat Club by Googling alcbookchatclub.com, go into the website and then click on the Login Icon at the top right of the screen, then type in your e-mail address and password of your choice and then click "sign up". Once you have joined the club you can chat with other members or join a group and discuss all you favorite Christian books. To chat after you have joined, just click on the chat button on the bottom right of your screen and then click new chat. In the pop up, type in the name of the member you want to chat with and then type them a message and press the little paper plane send icon on the right to send message. You can also join a discussion group by hovering the cursor over the word "More" on the tool bar at the top of the screen, scroll down to the word "Groups" and click on it. When the new screen pops up click on the word "Join" to join the group for discussion. Join today and enjoy chatting about all your favorite Christian Books.
---
Leave a comment