Today's Book Of The Day - "Hidden Peril #02 in Code Of Honor Series"
Author: Jeuel Pavitt Date Posted:22 January 2021
The 2nd book in this thrilling series by well acclaimed, award winning and best selling author Irene Hannon. Follow the story of Kristin Dane to its nail biting conclusion, as she and detective Luke Carter seek answers as to why one by one, people entering into her shop begin dying.
If you like suspense, drama and intrigue then you need to get hold of a copy of this book and the whole series.
Description: As teenagers, Kristin Dane and her two best friends took a vow to make the world a better place. Twenty years later, she's fulfilling that pledge through her fair trade shop that features products from around the world. All is well until, one by one, people connected to the shop begin dying. Detective Luke Carter, new to the St. Louis PD, wants to know why. Before he can answer that question, however, the FBI weighs in and Kristin suddenly finds herself in the middle of international intrigue--and in the sights of the ruthless mastermind behind an ingenious and deadly scheme. Can this cold-blooded killer be stopped before more people die . . . including Kristin? Three-time RITA Award-winner and "queen of inspirational romantic suspense" (Library Journal) Irene Hannon doesn't disappoint in this edge-of-your-seat thriller that will have you up late as you rush toward the explosive conclusion.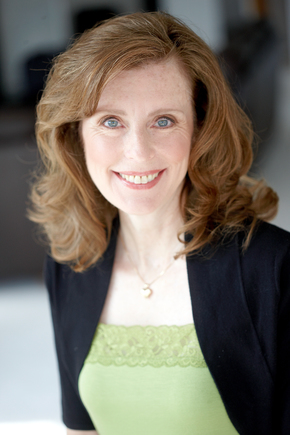 About The Author: Irene Hannon is the bestselling author of more than fifty novels, including Hope Harbor, Sea Rose Lane, Sandpiper Cove, Pelican Point, and Driftwood Bay, as well as the Code of Honor, Private Justice, and Men of Valor suspense series. Her books have been honored with three coveted RITA Awards from Romance Writers of America, and she is a member of that organization's elite Hall of Fame. Her many other awards include National Readers' Choice, Daphne du Maurier, Retailers' Choice, Booksellers' Best, Carols, and Reviewers' Choice from RT Book Reviews magazine, which also honored her with a Career Achievement award for her entire body of work. In addition, she is a two-time Christy Award finalist. Learn more at www.irenehannon.com.
If you have read this book already we would love to hear from you, simply comment on this post or leave some feedback on our "Contact Us or Review" forms with what you thought of it. Better still, why not join the ALC Bookchat Club by Googling alcbookchatclub.com and then once in the website click on the Login Icon at the top right of the screen, then type in your e-mail address and password of your choice and then click "sign up". Once you have joined the club you can chat with other members or join a group and discuss all you favorite Christian books. To chat after you have joined, just click on the chat button on the bottom right of your screen and then click new chat. In the pop up, type in the name of the member you want to chat with and then type them a message and press the little paper plane send icon on the right to send message. You can also join a discussion group by hovering the cursor over the word "More" on the tool bar at the top of the screen, scroll down to the word "Groups" and click on it. When the new screen pops up click on the word "Join" to join the group for discussion. Join today and enjoy chatting about all your favorite Christian Books.
---
Leave a comment