Today's Book of The Day - "Never Let Go - #01 in Uncommon Justice Series"
Author: Jeuel Pavitt Date Posted:12 January 2021
The first book and a fantastic nail biting series which will keep you on the edge of your seat with every page. In the pages of this book read about Forensic Genealogist Willow Anderson as she goes on a quest for answers about a baby abducted from a hospital more than 20 years ago.
If you like suspense, drama and intrigue then you have simply got to get a copy of this book.
Description: The case may be cold, but things are about to heat up Forensic genealogist Willow Anderson is following in her late grandfather's footsteps in her quest for answers about a baby abducted from a hospital more than twenty years ago. When someone makes an attempt on Willow's life to keep her from discovering the truth, help will come from an unexpected source. Ex-FBI agent--and Willow's ex-flame--Austin McKade readily offers to protect the woman he never should have let get away. Together they'll follow where the clues lead them, even if it means Austin must face the past he's spent much of his life trying to forget--and put Willow's tender heart at risk. "Unique and intriguing romantic suspense that will have your heart racing. Goddard's fast-paced storytelling combined with emotional depth will keep you guessing until the very end."--Rachel Dylan, bestselling author of the Atlanta Justice series "From the riveting opening to the satisfying conclusion, Never Let Go is a stellar beginning to what promises to be a thrilling romantic suspense series."--Susan Sleeman, bestselling and award-winning author of the White Knights series "Fast-paced and suspenseful, Never Let Go lives up to its name. It grabs you by the throat from the first page, takes you through riveting twists and turns, and doesn't let go until a powerhouse ending."--Ronie Kendig, bestselling author of The Tox Files series
- Publisher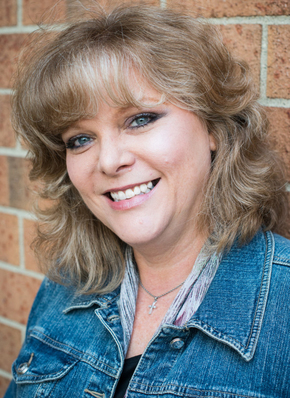 About The Author: Elizabeth Goddard is the bestselling author of more than 40 books, including the Carol Award-winning The Camera Never Lies. Her Mountain Cove series books have been finalists in the Daphne du Maurier Awards and the Carol Awards. Goddard is a seventh generation Texan and can be found online at www.elizabethgoddard.com.
- Publisher
If you have read this book already we would love to hear from you, simply comment on this post or leave some feedback on our contact us form, with what you thought of it. Better still, why not join the ALC Bookchat Club by googling alcbookchatclub.com go into the website and then click on the Login Icon at the top right of the screen, then type in your e-mail address and password of your choice and then click "sign up". Once you have joined the club you can chat with other members or join a group and discuss all you favorite Christian books. To chat after you have joined, just click on the chat button on the bottom right of your screen and then click new chat. In the pop up, type in the name of the member you want to chat with and then type them a message and press the little paper plane send icon on the right to send message.You can also join a discussion group by hovering the cursor over the word "More" on the tool bar at the top of the screen, scroll down to the word "Groups" and click on it. When the new screen pops up click on the word "Join" to join the group for discussion. Join today and enjoy chatting about all your favorite Christian Books.
---
Leave a comment