Today's Book Of The Day - "The Way Of Love - #02 in Williamette Brides Series"
Author: Jeuel Pavitt Date Posted:13 January 2021
Another classic book from the award winning and best selling author Tracie Peterson. A mixture of drama and romance this book will transport you into the world of Faith Kenner a bright 30 year old medical student at Williamette University's medical college.
Description: "A beautiful story of redemption."--Publishers Weekly on Secrets of My Heart Newly arrived in Portland to finish her studies as a doctor at Willamette University's medical college, thirty-year-old Faith Kenner is glad to be near family again at her cousin Nancy's boardinghouse. But the proximity is bittersweet, stirring up the desire for a family of her own--a longing that the secrets she harbors will never permit. When she stumbles onto handsome riverboat captain Andrew Gratton, who has been injured defending a Native working on his ship, she surprises him by expertly tending his wound and praising his conviction. A fast friendship forms, but Faith is careful to quell her hopes for something more. Instead, she joins her fellow students in putting together lectures to speak out against Oregon's racist laws and policies--actions that garner the dangerous attention of powerful men who have other plans for their state. Soon Faith is caught in the middle of a plot to push the local Indian tribes to rebel, and her family is threatened. Will the harm these men intend be her undoing, or is it simply the mysterious path God has her on to bring the truth--and her heart's desires--to light?
- Publisher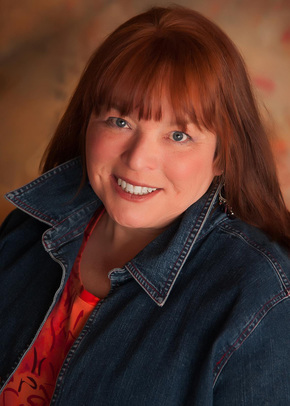 About The Author: Tracie Peterson (www.traciepeterson.com) is the award-winning author of over 100 novels, both historical and contemporary. Her avid research resonates in her many bestselling series. Tracie and her family make their home in Montana. Visit www.traciepeterson.com to learn more.
If you have read this book already we would love to hear from you, simply comment on this post or leave some feedback on our "Contact Us" form with what you thought of it. Better still, why not join the ALC Bookchat Club by Googling alcbookchatclub.com, go into the website and then click on the Login Icon at the top right of the screen, then type in your e-mail address and password of your choice and then click "sign up". Once you have joined the club you can chat with other members or join a group and discuss all you favorite Christian books. To chat after you have joined, just click on the chat button on the bottom right of your screen and then click new chat. In the pop up, type in the name of the member you want to chat with and then type them a message and press the little paper plane send icon on the right to send message. You can also join a discussion group by hovering the cursor over the word "More" on the tool bar at the top of the screen, scroll down to the word "Groups" and click on it. When the new screen pops up click on the word "Join" to join the group for discussion. Join today and enjoy chatting about all your favorite Christian Books.
---
Leave a comment