Today's Breathtaking Winter Read - The Noble Guardian (#03 in Bow Street Runners Trilogy Series)
Author: Jeuel Pavitt Date Posted:7 June 2021
The English countryside becomes alive with drama, as Horse Patrol Captain Samuel Thatcher gallantly comes to the aid of Abigail Gilbert who is being accosted by a bunch of Highwaymen, while she is on her way to meet one of the most prestigious bachelors in the land.
Join them both, as Captain Thatcher reluctantly agrees to escort her on her Journey to make sure she arrives safely. But will each of them be indelibly changed by the time they reach their destination?
This is a great book of mystery, intrigue and drama mixed with a hint of romance.
Description: The must-read conclusion to Michelle Griep's Bow Street Runners Trilogy: Life couldn't be better for Abigail Gilbert—but it's been a long time coming. Having lived with a family who hated her, love is finally within reach. Abby sets off on a journey across England to marry one of the most prestigious gentleman bachelors in the land—until highwaymen upset her plans and threaten her life.
Horse patrol captain Samuel Thatcher arrives just in time to save Abby. But to him she's simply another victim in a job he's come to despise. Tired of the dark side of humanity, he intends to buy land and retire.
Abby pleads with him to escort her on the rest of her journey. He refuses until she offers him the thing he desperately needs to achieve his goal: money. Delivering her safely will earn him more than enough to settle into a quiet life.
So begins an impossible trek for the cynical lawman and the proper lady. Each will be indelibly changed by the time they reach her betrothed, if they don't kill one another first—or fall in love.
- Publisher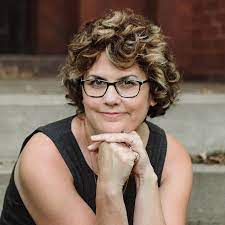 About The Author: Michelle Griep's been writing since she first discovered blank wall space and Crayolas. She seeks to glorify God in all that she writes--except for that graffiti phase she went through as a teenager. She resides in the frozen tundra of Minnesota, where she teaches history and writing classes for a local high school co-op. An Anglophile at heart, she runs away to England every chance she gets, under the guise of research. Really, though, she's eating excessive amounts of scones while rambling around a castle. Michelle is a member of ACFW (American Christian Fiction Writers).
- Publisher
If you have read this book already we would love to hear from you, simply comment on this post or leave some feedback on our feedback form with what you thought of it. Better still, why not join the ALC Bookchat Club by clicking on the Login Icon at the top right of the screen, then type in your e-mail address and password of your choice and then click "sign up". Once you have joined the club you can chat with other members or join a group and discuss all you favorite Christian books. To chat after you have joined, just click on the chat button on the bottom right of your screen and then click new chat. In the pop up, type in the name of the member you want to chat with and then type them a message and press the little paper plane send icon on the right to send message. You can also join a discussion group by hovering the cursor over the word "More" on the tool bar at the top of the screen, scroll down to the word "Groups" and click on it. When the new screen pops up click on the word "Join" to join the group for discussion. Join today and enjoy chatting about all your favorite Christian Books.
---
Leave a comment