Today's Great Autumn Read - Anchor in the Storm (#02 in Waves Of Freedom Series)
Author: Jeuel Pavitt Date Posted:28 May 2021
Sarah Sundin continues the thrilling adventure of this great series "Waves Of Freedom" in this the 2nd book in the series.
As you read you will find yourself having to turn every page to see what transpires until you have finished the whole book.
If you like classic fiction with a focus on WWII then you need to get yourself a copy of this book and the series.
Description: In a time of sacrifice, what price can one put on true love?
Nothing slows Lillian Avery down--not her personal challenges and certainly not America's entry into World War II. She finally has a chance to prove herself as a pharmacist in Boston. The demands of her new job energize her. But society boy Ensign Archer Vandenberg's attentions only annoy--even if he is her brother's best friend.
During the darkest days of the war, Arch's destroyer hunts German U-boats in vain as the submarines sink dozens of merchant ships along the East Coast. Still shaken by battles at sea, Arch notices his men also struggle with their nerves--and with drowsiness. Could there be a link to the large prescriptions Lillian has been filling?
As the danger rises on both land and sea, the two must work together to answer that question. But can Arch ever earn Lillian's trust and affection?
Praise for Through Waters Deep
"Sundin, exhibiting her usual flair for 1940s history and setting, will delight WWII buffs."--Publishers Weekly
"Full of exciting intrigue . . . just the right amount of romance to balance out the drama."--RT Book Reviews, 4½ stars
"Working with a large cast of characters and an intricate and dramatic plot, Sundin brilliantly builds tension, making this book an optimal hybrid of 1940s crime and romance."--Booklist
- Publisher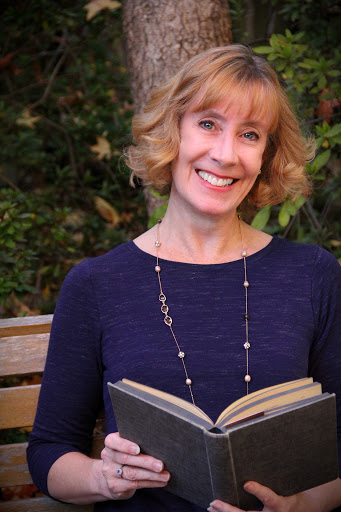 About The Author: Sarah Sundin is the bestselling author of several popular WWII series, including Sunrise at Normandy, Waves of Freedom, Wings of the Nightingale, and Wings of Glory. Her novels have received starred reviews from Booklist, Library Journal, and Publishers Weekly. The Sky Above Us received the Carol Award, her bestselling The Sea Before Us received the FHL Reader's Choice Award, and both Through Waters Deep and When Tides Turn were named on Booklist's "101 Best Romance Novels of the Last 10 Years." Sarah lives in Northern California. Visit www.sarahsundin.com for more information.
- Publisher
If you have read this book already we would love to hear from you, simply comment on this post, or leave some feedback on our book review form by clicking on reviews above the description of the book on our bookstore website, alcbookstore.com.au with what you thought of it. Better still, why not join the ALC Bookchat Club by Googling alcbookchatclub.com and then click on the Login Icon at the top right of the screen, then type in your e-mail address and password of your choice and then click "sign up". Once you have joined the club you can chat with other members or join a group and discuss all you favorite Christian books. To chat after you have joined, just click on the chat button on the bottom right of your screen and then click new chat. In the pop up, type in the name of the member you want to chat with and then type them a message and press the little paper plane send icon on the right to send message. You can also join a discussion group by hovering the cursor over the word "More" on the tool bar at the top of the screen, scroll down to the word "Groups" and click on it. When the new screen pops up click on the word "Join" to join the group for discussion. Join today and enjoy chatting about all your favorite Christian Books.
---
Leave a comment