Today's Great Autumn Read - Line By Line (#01 in Love Along The Wires Series)
Author: Jeuel Pavitt Date Posted:20 May 2021
If you enjoy reading classic historical fiction with a touch of drama, intrigue and a hint of romance then this is a great book and addition to your library.
Description: Can her dreams of independence withstand a dash of love? Since she was young, Alice McNeil has seen a career as a telegrapher as the best use for her keen and curious mind. Years later, she doesn't regret her freedom in foregoing marriage, especially when she acquires a coveted position at an important trading firm. But when the company's ambitious junior director returns to London, things begin to change in ways Alice could never have imagined. For Douglas Shaw, years of hard work and ingenuity enabled him to escape a life of grinding poverty. He's now determined to marry into high society--a step that will ensure he never returns to the conditions of his past.
He immediately earns Alice's respect by judging her based on her skills and not her gender, and a fast camaraderie forms. However, when Alice accidentally angers a jealous coworker and his revenge threatens both their reputations, Alice and Douglas are forced to confront what is truly important in their lives. Will their growing bond give them the courage to see the future in a different light?
- Publisher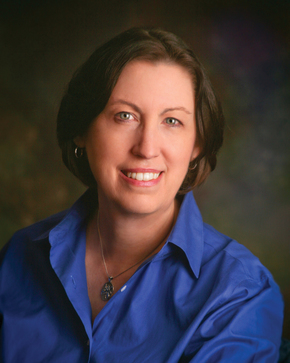 About The Author: Jennifer Delamere's (www.jenniferdelamere.com) debut Victorian romance, An Heiress at Heart, was a 2013 RITA Award finalist in the inspirational category. Her follow-up novel, A Lady Most Lovely, received a starred review from Publishers Weekly and the Maggie Award for Excellence from Georgia Romance Writers. Jennifer earned a BA in English from McGill University in Montreal, where she became fluent in French and developed an abiding passion for winter sports. She's been an editor of nonfiction and educational materials for nearly two decades, and lives in North Carolina with her husband.
If you have read this book already we would love to hear from you, simply comment on this post or leave some comments on our review form with what you thought of it. Better still, why not join the ALC Bookchat Club by googling alcbookchatclub.com and then just click on the Login Icon at the top right of the screen, then type in your e-mail address and password of your choice and then click "sign up". Once you have joined the club you can chat with other members or join a group and discuss all you favorite Christian books. To chat after you have joined, just click on the chat button on the bottom right of your screen and then click new chat. In the pop up, type in the name of the member you want to chat with and then type them a message and press the little paper plane send icon on the right to send message. You can also join a discussion group by hovering the cursor over the word "More" on the tool bar at the top of the screen, scroll down to the word "Groups" and click on it. When the new screen pops up click on the word "Join" to join the group for discussion. Join today and enjoy chatting about all your favorite Christian Books.
---
Leave a comment