Today's Great Autumn Read - Through Waters Deep (#01 in Waves Of Freedom Series)
Author: Jeuel Pavitt Date Posted:26 May 2021
Sarah Sundin is an award winning and best selling author who has written many books set in and around WWII.
"Through Waters Deep" is the 1st book in the "Waves of Freedom Series". The pages of this book are filled with mystery, intrigue, suspense and drama as the main characters of the book (Mary Stirling & Jim Avery) work together to uncover the culprit of a sabotage attempt on the new destroyer Jim has been assigned to.
This is a book and series that will keep you coming back again and again to see what transpires and will keep you turning the pages till you have finished the entire series.
Description: War is coming. Can love carry them through the rough waters that lie ahead?

It is 1941 and America teeters on the brink of war. Handsome and outgoing naval officer Ensign Jim Avery escorts British convoys across the North Atlantic in a brand-new destroyer, the USS Atwood. On shore, Jim encounters Mary Stirling, a childhood friend who is now an astute and beautiful Boston Navy Yard secretary.

When evidence of sabotage on the Atwood is discovered, Jim and Mary must work together to uncover the culprit. A bewildering maze of suspects emerges, and Mary is dismayed to find that even someone close to her is under suspicion. With the increasing pressure, Jim and Mary find that many new challenges--and dangers--await them.

"Fascinating history, interesting location, touching romance--Sarah Sundin packs it all in this page-turning story. Readers are sure to enjoy living this stirring WWII-era adventure."--Ann H. Gabhart, author of Love Comes Home and The Innocent

"Through Waters Deep reeled me in from the start. Endearing characters combine with intrigue and mystery in a tale that begs to be read in record time."--Jocelyn Green, award-winning author of the Heroines Behind the Lines Civil War series

"Sarah Sundin is a gifted novelist. Bottom line--this book is perfect for lovers of WWII romances and mysteries that would give Nancy Drew a run for her money."--Cara Putman, award-winning author of Shadowed by Grace and Where Treetops Glisten
- Publisher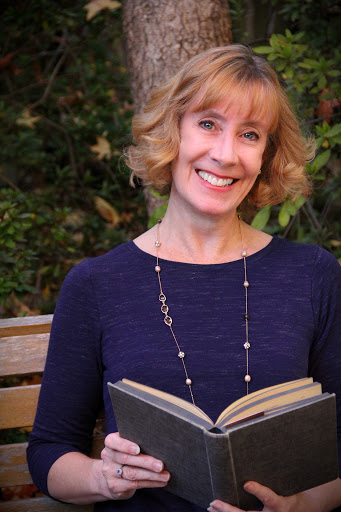 About The Author: Sarah Sundin is the award-winning author of the Wings of Glory and Wings of the Nightingale series. During WWII, her grandfather served as a pharmacist's mate (medic) in the Navy and her great-uncle flew with the US Eighth Air Force in England. Sarah lives in California with her husband and three children. Learn more at www.sarahsundin.com.
- Publisher
If you have read this book already we would love to hear from you, simply comment on this post or leave some feedback on our feedback form with what you thought of it. Better still, why not join the ALC Bookchat Club by clicking on the Login Icon at the top right of the screen, then type in your e-mail address and password of your choice and then click "sign up". Once you have joined the club you can chat with other members or join a group and discuss all you favorite Christian books. To chat after you have joined, just click on the chat button on the bottom right of your screen and then click new chat. In the pop up, type in the name of the member you want to chat with and then type them a message and press the little paper plane send icon on the right to send message. You can also join a discussion group by hovering the cursor over the word "More" on the tool bar at the top of the screen, scroll down to the word "Groups" and click on it. When the new screen pops up click on the word "Join" to join the group for discussion. Join today and enjoy chatting about all your favorite Christian Books.
---
Leave a comment