Today's Great Winter Read - Winning The Gentleman (#02 in Hearts On The Heath Series)
Author: Jeuel Pavitt Date Posted:6 June 2021
Step back to a different time and a different place. Step back to a time of Regency Society, of gentlemen and ladies and where both had a love for horses.
If you enjoy novels with intrigue, struggles of faith, and romance then this will be a great book to have on your home library shelf.
Description: "Hunter's sweet tale nicely weds Regency society intrigue, struggles of faith, and a romance kindled through mutual love of horses."--Publishers Weekly on Vying for the Viscount
Aaron Whitworth hasn't had control over most aspects of his life, but he's always taken pride in being an honorable businessman and better-than-average horseman. When both of those claims are threatened, he makes the desperate decision to hire the horse trainer of a traveling circus as a temporary jockey for his racehorses.
Sophia Fitzroy knows that most horsemen don't take her seriously because she's a woman, but she can't pass up the opportunity to get away from the tumultuous world of travel and performing. As she fights for the right to do the work she was hired for, she learns the fight for Aaron's guarded heart might be an even worthier challenge.
As secrets come to light, will Aaron and Sophia's past vulnerabilities be an insurmountable stumbling block, or will they sacrifice their former dreams and forge a new one together?
- Publisher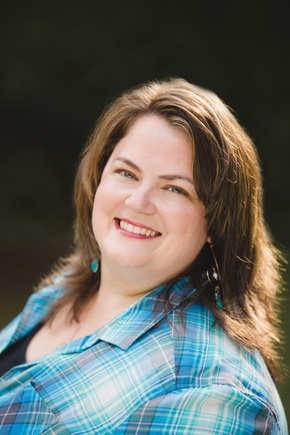 About The Author: Kristi Ann Hunter (www.kristiannhunter.com)is the author of the Hawthorne House and Haven Manor series and a 2016 RITA Award winner and Christy Award finalist. Kristi graduated from Georgia Tech with a degree in computer science but always knew she wanted to write. She lives with her husband and three children in Georgia.
If you have read this book already we would love to hear from you, simply comment on this post or leave some feedback on our Review form with what you thought of it. Better still, why not join the ALC Bookchat Club by Googling alcbookchatclub.comand then click on the Login Icon at the top right of the screen, then type in your e-mail address and password of your choice and then click "sign up". Once you have joined the club you can chat with other members or join a group and discuss all you favorite Christian books. To chat after you have joined, just click on the chat button on the bottom right of your screen and then click new chat. In the pop up, type in the name of the member you want to chat with and then type them a message and press the little paper plane send icon on the right to send message. You can also join a discussion group by hovering the cursor over the word "More" on the tool bar at the top of the screen, scroll down to the word "Groups" and click on it. When the new screen pops up click on the word "Join" to join the group for discussion. Join today and enjoy chatting about all your favorite Christian Books.
---
Leave a comment