Today's Top Read - "Like Flames in The Night #04 in Cities Of Refuge Series"
Author: Jeuel Pavitt Date Posted:30 March 2021
This fourth book in the Cities of Refuge Series by Connilyn Cossette continues the tradition. Let it take you back to Old Testament times and the difficulties encountered as Israel strives to drive the enemy from their land.
Be entwined into the lives of Liyam as he is urged by strong willed Tirzah to join her in her quest to fight against the enemy.
If you enjoy good quality historical fiction with plenty of drama, intrigue, suspense and a touch of romance, then this is a great book and series just for you.
Description:
Praise for the Cities of Refuge series
"
a gripping story . . . Cossette takes a fresh approach to biblical fiction"--
Booklist
"
a fascinating read"--
Library Journal
"
a deeply felt and historically rich story"--
Historical Novels Review
Strong-willed Tirzah wants to join her people in driving the enemy from the land of Israel and undergoes training for a secret mission inside the stronghold of Shechem. But soon after she has infiltrated the ruthless Aramean commander's kitchen, she makes a reckless decision that puts her and her allies in grave danger.
Fresh off the battlefield, Liyam returns home to discover his beloved daughter is dead. After his vow to hunt down her killer leads to months of fruitless pursuit, his last hope is in a family connection that comes with strings attached--strings that force him to pose as a mercenary and rescue an infuriating woman who refuses to leave her mission uncompleted.
When an opportunity to pave a path to a Hebrew victory arises, can Tirzah convince Liyam to fight alongside her in the refuge city of her birth? Or will Liyam's thirst for vengeance outweigh his duty to his people, his God, and the woman he's come to love?
"Character development and relationships build slowly as tensions escalate between the Hebrews and the Arameans. The plot is swift moving as Tirzah's safety changes from one chapter to the next.
Like Flames in the Night
is another engrossing adventure enriched by a splendid historical narrative and deep spirituality. For fans of Biblical fiction, Cossette's novels are not to be missed!"--
Historical Novels Review
- Publisher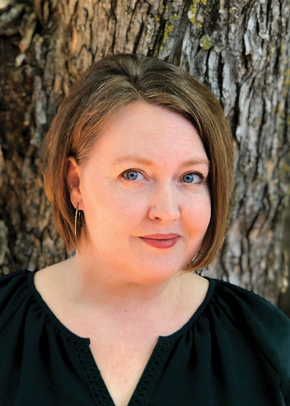 About The Author:
Connilyn Cossette
(www.connilyncossette.com)
is a Christy Award and Carol Award winning author whose books have been found on ECPA and CBA bestseller lists. When she is not engulfed in the happy chaos of homeschooling two teenagers, devouring books whole, or avoiding housework, she can be found digging into the rich ancient world of the Bible to discover gems of grace that point to Jesus and weaving them into an immersive fiction experience. Although she and her husband have lived all over the country in their twenty-plus years of marriage, they currently call a little town south of Dallas, Texas, their home.
- Publisher
If you have read this book already we would love to hear from you, simply comment on this post or leave some feedback on our book review form with what you thought of it. Better still, why not join the ALC Bookchat Club by googling alcbookchatclub.com, then just go into the website and click on the Login Icon at the top right of the screen, then type in your e-mail address and password of your choice and then click "sign up". Once you have joined the club you can chat with other members or join a group and discuss all you favorite Christian books. To chat after you have joined, just click on the chat button on the bottom right of your screen and then click new chat. In the pop up, type in the name of the member you want to chat with and then type them a message and press the little paper plane send icon on the right to send message. You can also join a discussion group by hovering the cursor over the word "More" on the tool bar at the top of the screen, scroll down to the word "Groups" and click on it. When the new screen pops up click on the word "Join" to join the group for discussion. Join today and enjoy chatting about all your favorite Christian Books.
---
Leave a comment