Today's Top Read - "The Fifth Avenue Story Society"
Author: Jeuel Pavitt Date Posted:3 March 2021
The words of Francine Rivers (New York Times best selling author) says it so well when she writes "This captivating story full of heart, soul and humor kept me turning pages until midnight to finish it ... I loved it"
You too will love it, as you read, you will be drawn into the lives of New Yorkers as they take up the invitation to come to the Fifth Avenue Story Society.
Description: Five strangers get the chance to rewrite their stories…
Executive assistant Lexa is eager for a much-deserved promotion, but her boss is determined to keep her underemployed.
Literature professor Jett is dealing with a broken heart, as well as a nagging suspicion his literary idol, Gordon Phipps Roth, might be a fraud.
Uber driver Chuck just wants a second chance with his kids.
Aging widower Ed is eager to write the true story of his incredible marriage.
Coral, queen of the cosmetics industry, has broken her engagement and is on the verge of losing her great grandmother's multimillion-dollar empire.
When all five New Yorkers receive an anonymous, mysterious invitation to the Fifth Avenue Story Society, they suspect they're victims of a practical joke. No one knows who sent the invitations or why. No one has heard of the literary society. And no one is prepared to reveal their deepest secrets to a roomful of strangers.
Yet curiosity and loneliness bring them back week after week to the old library. And it's there they discover the stories of their hearts, and the kind of friendship and love that heals their souls.
"This captivating story full of heart, soul, and humor kept me turning pages until midnight to finish it. Rachel weaves the perfect amount of tension and opens possibilities to keep the reader pondering long after the story is over. I loved it!" —Francine Rivers, New York Times bestselling author
"Rachel Hauck's flair for inviting prose and well-drawn characters shines in this delightful story about searching for hope and healing within the most unexpected circle of people. Finely tuned themes of love, self-authenticity and discovering the benevolent hand of providence make this one sweet gem of a book." —Susan Meissner, bestselling author of The Last Year of the War
Sweet, contemporary standalone
Book length: approximately 100,000 words
Includes discussion questions for book clubs
Reviews
'In this exhilarating inspiration . . . Hauck inspires and uplifts with this mix of tales.'
'Examining how the tales we tell have the power to hurt and to heal, Hauck's crossover novel is for both romance and inspirational readers. Its message will resonate with readers long after the last page.'
- Publisher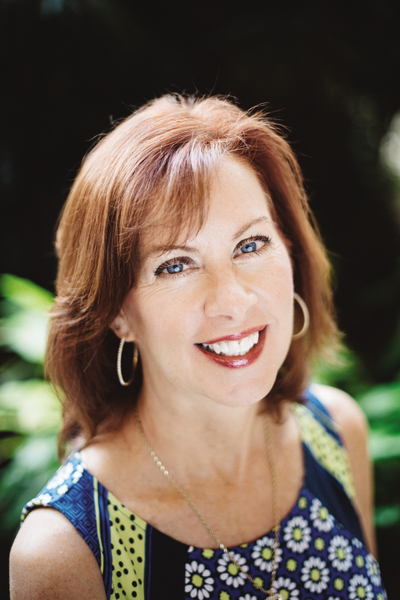 About The Author: Rachel Hauck is the New York Times, Wall Street Journal, and USA TODAY bestselling author of The Wedding Dress, which was also named Inspirational Novel of the Year by Romantic Times and was a RITA finalist. Rachel lives in central Florida with her husband and pet and writes from her ivory tower. Visit her online at RachelHauck.com; Facebook: RachelHauck; Twitter: @RachelHauck; Instagram: @rachelhauck.
If you have read this book already we would love to hear from you, simply comment on this post or leave some feedback on our review form with what you thought of it. Better still, why not join the ALC Bookchat Club. Just Google alcbookchatclub.com and go into the website. Once in simply click on the Login Icon at the top right of the screen, then type in your e-mail address and password of your choice and then click "sign up". Once you have joined the club you can chat with other members or join a group and discuss all you favorite Christian books. To chat after you have joined, just click on the chat button on the bottom right of your screen and then click new chat. In the pop up, type in the name of the member you want to chat with and then type them a message and press the little paper plane send icon on the right to send message. You can also join a discussion group by hovering the cursor over the word "More" on the tool bar at the top of the screen, scroll down to the word "Groups" and click on it. When the new screen pops up click on the word "Join" to join the group for discussion. Join today and enjoy chatting about all your favorite Christian Books.
---
Leave a comment