Location & Hours
Author: Abundant Life Christian Bookstore Date Posted:30 October 2019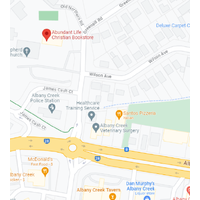 Abundant Life Christian Bookstore
Location: 185 Old Northern Road, Albany Creek Qld 4035
Hours of Business: Due to the Australian Federal Government's Stage 2 Restrictions associated with COVID-19, and our concern for the wellbeing of all our customers and volunteers, Abundant Life Christian Bookstore is temporarily closed, until the Federal Government retracts the restrictions and gives the "all clear" for us to re-open.
While our physical store is closed, you can purchase from 1000's of products on our website which is fully operational 24 hours a day 7 days a week. Take advantage of this great service and shop today!
We look forward to continuing to be of service to you, as we journey through this crisis together.
Phone: 07 -3264 3476 Mobile: 0450 272 024
E-Mail: bookstore@baptist.com.au
Christmas/New Year Trading Hours 2020 -
Monday - Friday 9am - 5pm
Saturday 9am - 3pm
Christmas Day - Closed
Boxing Day - Closed
New Years Day - Closed
Should you have any enquiries, please call us on the phone numbers listed above or contact us via e-mail or our contact form on our website.