Location & Hours
Author: Abundant Life Christian Bookstore Date Posted:30 October 2019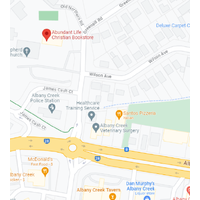 Abundant Life Christian Bookstore
Location: 185 Old Northern Road, Albany Creek Qld 4035
Hours of Business: As a result of the COVID-19 restrictions being eased here in Queensland, Abundant Life Christian Bookstore is very pleased to announce that our store is now OPEN for business.
We would like to invite you to come in and enjoy a FREE Moccona Coffee and Tim Tam while you browse around the store at our great range of Bibles, Books, Music, DVD'S and Gifts.
Our hours of business are as you can see below and should you have any inquiries please do not hesitate to contact us.
As you can understand we still have a way to go before restrictions are completely eased, however, we look forward to continuing to be of service to you both in store and online, as we journey through this crisis together.
Phone: 07 -3264 3476 Mobile: 0450 272 024
E-Mail: bookstore@baptist.com.au
Christmas/New Year Trading Hours 2020 -
Monday - Friday 9am - 5pm
Saturday 9am - 3pm
Christmas Day - Closed
Boxing Day - Closed
New Years Day - Closed
Should you have any enquiries, please call us on the phone numbers listed above or contact us via e-mail or our contact form on our website.